Quality Window Treatments
Choosing the window treatments is an essential element of room design. Did you know that window treatments not only add visual interest and color: they can also control light, protect your privacy, and help moderate your indoor environment. At 47th Place Carpet One Floor & Home, we proudly offer custom window treatments and draperies for all budgets and styles. Our team of decorating experts is happy to answer all your questions, with the goal of helping every client bring their vision to reality.
Be sure to visit us in Madera or Oakhurst to learn more about window treatments.
Benefits of Window Treatments
As flooring professionals, we think one of the best benefits of window treatments is fade protection. Whether you choose shutters, shades, blinds or curtains, they will protect your home from the sun's harmful UV rays which cause fading. Things like flooring and furniture that are exposed to sunlight for most of the day can become damaged by the UV rays and will fade or start cracking over time. By using the appropriate window covering you can prevent fading caused by the sun.
Window treatments allow you to control the light in your home. You have control of when you want your room to be light or dark, and how much light you want to let in. Light control is made even simpler with motorized systems where you can set a schedule for your treatments to adjust at certain times of the day. Light control also translates to privacy control. By closing the curtains or draperies you can cover the windows fully and stop others from viewing the inside the rooms.
Window treatments insulating materials also help with your homes energy efficiency. When it is very hot outside the covering on your windows prevent the heat from entering inside. In the same way, during winter, the heat from inside the room does not escape outside letting you enjoy the warmth inside. So you will be using less of the heating and cooling devices, ultimately leading to energy savings and energy efficiency.
Types of Window Treatments
Blinds - Made of wood, metal, or plastic, blinds are a great option for filtering light. Metal blinds are particularly easy to clean.
Shades - For those preferring full darkness or extreme privacy, shades are a smart alternative. Some types of shades, including honeycomb shades, can actually help maintain indoor air temperatures.
Our Selection of Window Treatments
We have window treatments from Hunter Douglas, Graber, and Alta.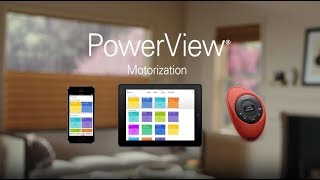 Hunter Douglas
Hunter Douglas continues offering innovative solutions for the modern world. Merging function with fashion, these stylish shades, curtains, and blinds emphasize high style while conserving energy and protecting privacy.
Learn More About Hunter Douglas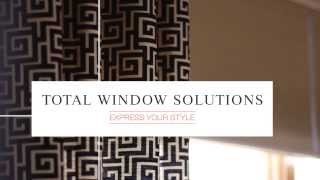 Graber
Graber blinds offer up exceptional options with modern convenience. Designed to elevate your living space, motorized blinds and shades merge ultimate style with everyday ease.
Learn More About Graber
Alta
Alta Window Fashions feature ultimate affordability with exceptional quality, timeless style, and innovative technologies.
Learn More About Alta